Special Services: Office Ergonomic Evaluation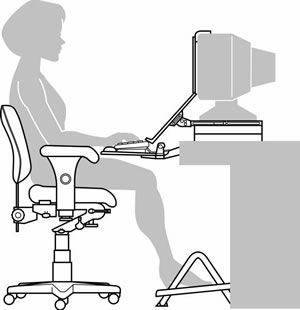 Purpose:
On-site Evaluation of Current Workstation
Promote Proper Set-up of Workstation to Improve Musculoskeletal Health
Develop Understanding of Proper Sitting Posture & Ergonomic Behaviors to Prevent Repetitive Stress Injuries
Description:
A comprehensive office evaluation of the seated workstation will be performed. Recommendations for modifications will be provided to promote healthy sitting and computing habits. A custom written report will be provided with noted deficiencies and corrective strategies. The report will be available for immediate application and future reference.
Finances:
Fee $150.
Participating insurance companies will be billed for this service.
A $40 off-site fee will be required (patient responsibility).
Contact Information:
Katherine Braun, MSPT, ATC
Phone: 202-223-1737
Fax: 202-223-1738
Email: info@ starclinic.net